Create your Game
Functionality in the testing phase
Shopping War
Designer(s): Ercole Belloni, Ludovico Dei Cas, Giovanni Ioni
Release: 25/12/19
2/4 Players
30/40 min
Age: 10+
Categories:
Exhilarating Combos and Epic Scuffles in a Shopping Center
Stroll around Shops and Corridors
(unfortunately not during a sales period)
Aim for the best Items, Weapons and Mates
(you need Vegetables, but also a Bazooka)
Create extremely powerful and bizarre Combos
(ever tried to make friendship with a Wooden Washing Machine?)
Scuffle with other Shoppers, gain 3 Stars and win!
Price: 19,92 €
Price: 19,92 €
Language:
Erlomba2 25 February 2020
I had the privilege to play both the beta and alpha prototype, I really can't wait to put my hands on this amazing board game :)
glogran 03 January 2020
I love the innovative gameplay and the design is super cool!
sundasj25 18 December 2019
I tried the English version of the game and had a lot of fun. It's suitable for small and large groups. There are so many creative and fun combinations of weapons and traits. The strategy and formation of the game is very well thought. Its a mix of fun and strategy and keeps you entertained and motivated for a long time. Highly recommended! Cant wait to pre-order. Best of luck.
PVS 01 October 2019
Gioco divertente e facile da imparare. Consigliato
tauro93 03 September 2019
Top
Gionni 03 August 2019
Adatto a grandi e piccini, davvero divertente!
Monique 03 August 2019
Il gioco che piace anche a chi non piace il gioco. FANTASTICO!
Agneloy 03 August 2019
10 e lode! Se il prototipo è stato fantastico, il gioco ufficiale sarà imperdibile. Adatto a tutte le età, per appassionati e principianti.
andrearmadi 25 July 2019
Magnifico!!!
Erlomba 24 July 2019
Non vedo l'ora di giocarci
Agaspa 24 July 2019
Divertente e interattivo!!!
desiree.belloco 22 July 2019
Fantastico!
miriatini 22 July 2019
Gioco dinamico e divertente, adatto a tutta la famiglia
stelvio 12 July 2019
Parte grafica molto ben curata, gioco divertente ed adatto a tutta la famiglia!
alfo 12 July 2019
Consigliatissimo!
xgiov 12 July 2019
IL TOP DEL TOP
pattiga 09 July 2019
Intrigante e coinvolgente! Illustrazioni fantastiche e dinamica del gioco adatta a un pubblico vasto. Giocare per credere.
d.cerizza@gmail.com 25 May 2019
Non vedo l'ora che esca!!!
noemi 23 May 2019
Un gioco sensazionale!!! Mi sono divertita un casino... Lo consiglio! Adatto a tutte le età
Rome 11 May 2019
Gioco stupendo, bellissimo, lo consiglio a tutti dai più grandi ai più piccoli
Perillix 30 April 2019
Gioco originale, bellissimi disegni, ben fatto, lo comprerò sicuramente.
BxR 29 April 2019
il gioco è davvero spassoso, ho provato il prototipo più volte. Non può che essere migliorato ancora di più!
alessiamaiese 24 April 2019
Non vedo l'ora di avere questo gioco tra le mani!! Originale, super divertente e adatto a tutte l'età! Ho avuto il piacere di seguirlo dagli albori del progetto e di giocarci in anteprima, sono sicura che moltissimi lo ameranno!
andry_900 24 April 2019
Ho avuto l'onore di giocare al prototipo di questo gioco e ne sono rimasto entusiasta. Non vedo l'ora che esca per acquistarlo!
LockyTT78 24 April 2019
Finalmente posso dare sfogo agli istinti provocati dallo shopping!
Ludovicofol 20 April 2019
Ci sta, innovativo e divertente
Satyr 20 April 2019
Ho seguito il progetto sin dall'inizio e ho giocato a tutte le sue versioni, innovativo gameplay e grafica spassosa. Ci rigiocheró sicuramente in futuro!!!
ginjale306 01 April 2019
Gioco Fantastico!! Non vedo l'ora di averlo a casa!
Anonymous 01 April 2019
gioco bellissimo
You have to sign up or login to leave a review.
An innovative and hilarious board game
"Three guys from Rome, Perugia and Milan meet and decide to create an extravagant board game... no, this is not the beginning of an old-fashioned joke. This is the simple story of three board game enthusiasts, with the desire to bring something new and unique on the table to entertain families and friends"
More info
Choose the Shopper that best reflects your strategy, personality, taste or whatever. Every time you win a Scuffle against another Shopper, you get 1 Star to show off in front of the others.
Combine the consumer goods you receive while Strolling around the Shops with Weapons and Mates in order to create extraordinary Combos. Of course, the better the Combos you equip to your Shopper, the higher the chances of defeating your enemies and creating a new embarrassing dance to express your joy.
The first Shopper who gets 3 Stars wins the game and obtains the right to cheer and boast of his victory for the rest of the day.
Special thanks to:
Tambù for their invaluable support in all the project phases
Gianluca Chicconi for the outstanding illustrations
Isacco Saccoman for the impeccable graphic design
Our friends and family, who have followed us from the beginning, providing precious feedbacks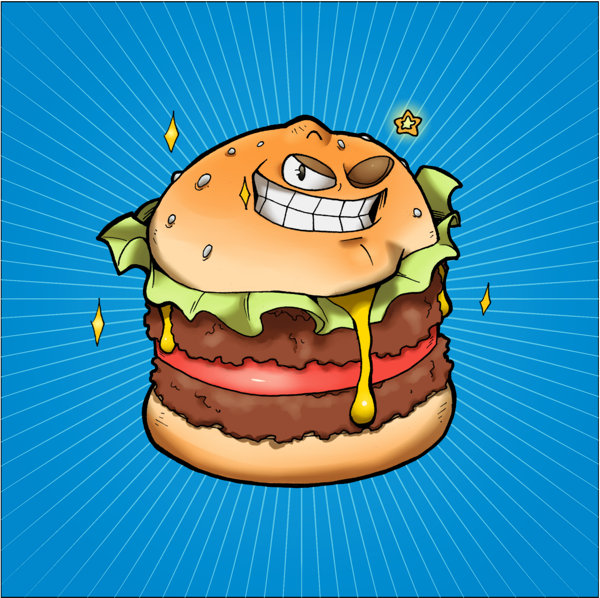 Challenge successfully created
Delete Try Me Challenge permanently