Welcome to Tambù Create
The first European platform that allows you to produce, publish and sell your game for
free!
Comic book, gamebook and RPG are coming soon.
To access the Builder
Sign up as a Designer
HOW DOES IT WORK?
Tambù is an innovative European startup that allows anyone who has the idea of a game to realize it concretely, supporting the author from the first idea phase to the free publication on its e-commerce.
During the development and prototyping phase, through the Tambù Author Program, you can create the product page of your game in the idea phase and request the printing of prototype copies for playtesting, promotion, and much more!
You will be able to send copies of your prototype to our network of game libraries, game clubs and game pubs in Europe (Tambù Points), all geolocated on the interactive map on our portal. The more your game will be played and tested the more you will be able to receive from the community those neutral feedbacks essential to improve your game.
Once your game will be ready, you will be able to self-publish it from your Author dashboard (profile page): after that, it will be possible for everyone to order and purchase it on our e-commerce.
The self-publication is free and you will receive royalties (from 15% to 70%) for each copy sold depending on the selling channel and your specified sales conditions.
Based on the sales forecast, Tambù will take charge, without any additional cost for you, of the production of copies of your game at each printing cycle (about 3-4 times a year). Tambù will also take care of the management of orders, the storage of copies in its warehouse, logistics and shipments throughout Europe and the sale of your product during international fairs as well as its distribution thanks to its network of partner sales points.
From the initial idea phase until after publication, all game rights, images and game rules will always be yours, as Tambù is not a publisher, but plays the role of intermediary or distributor by offering services to the Author.
Go to the Builder page and choose the most suitable components to make your game
Publish it for free and sell it on our e-commerce
Earn with Royalties up to 70%!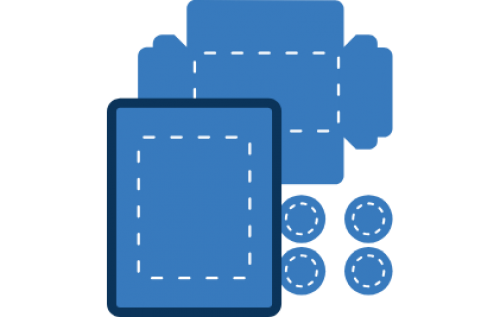 Why use optimized components?
Adopting optimized components enable you to print several products, each with different graphics, on a single press sheet. This allows the reduction of expenses and consents us to offer you a service at no cost. We have carried out in-depth market analyses to offer you a wide choice of optimized components - with different shapes and sizes - to choose from based on your needs and the characteristics of your product.
Do you need customized components? Contact us
Create your game now!
To access the Builder
Sign up as a Designer
Are you only interested in sharing your Idea?