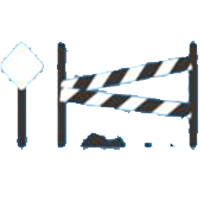 This game is in the process of

idea!
Dedalo
Designer(s): Luca Di Gialleonardo
Release:
Impavidi combattenti esplorano il temibile labirinto costruito da Dedalo, alla ricerca di incredibili tesori. Ma il labirinto è animato e pieno di pericoli.
Scopo del gioco: trovare Dedalo e compiere la missione assegnata prima degli altri giocatori.
Esplora il labirinto, modifica i percorsi possibili per aprirti strade o chiudere gli avversari, trova le chiavi e apri gli scrigni, contratta con il mercante. Accumula tesori, sconfiggi mostri per migliorare il tuo giocatore facendolo diventare più forte, aumentando la sua destrezza o la capacità di lanciare incantesimi.
E soprattutto: trova Dedalo, il signore del labirinto, e porta a termine la missione che ti sarà affidata!
Language: