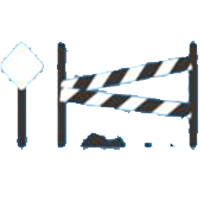 This game is in the process of

idea!
Cronaca di un delitto
Designer(s): Luca Di Gialleonardo
Release: 29/11/19
2/6 Players
30/60 min
Age: 7+
Categories:
In città è stato commesso un delitto. Il caporedattore della Gazzetta sguinzaglia in giro per la città i suoi apprendisti: il primo che gli porterà un articolo con la storia verrà assunto. Ma per scrivere l'articolo bisogna riuscire a ricostruire la storia del delitto, scoprendo CHI è l'assassino, DOVE e QUANDO ha commesso il delitto, COME lo ha commesso, e PERCHÉ lo ha fatto.
Parla agli abitanti della città, raccogli indizi, ricorrendo, quando serve, alla corruzione di funzionari pubblici per dare un occhio alle indagini della polizia. Ti basta aggiungere carta e penna per prendere appunti e puoi iniziare a giocare.
Language: